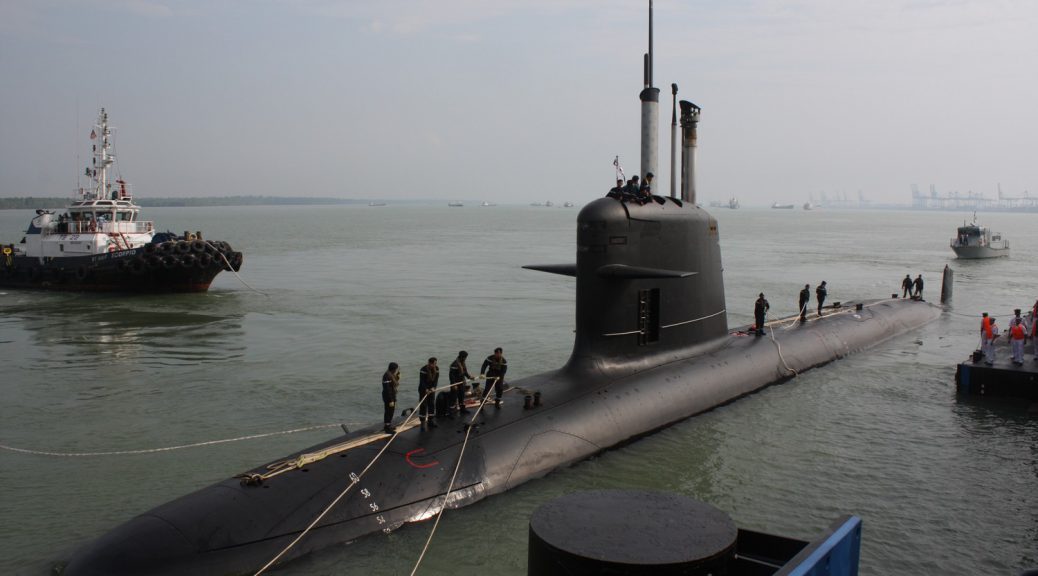 DCNS's Scorpene Data Leak and Future of Indian Submarine Fleet
DCNS's Scorpene Data Leak and Future of Indian Submarine Fleet
File photo of Malaysia's first submarine, "KD Tunku Abdul Rahman", a Scorpene-class diesel-electric submarine. © Bazuki Muhammad Sourced from WikiMedia
A massive leak of documents on India's new military submarines from French shipbuilder DCNS is the result of a hack, the country's defence minister said on Wednesday.
Manohar Parrikar claimed, according to local reports, that the entire designs of its Scorpene submarines hadn't been disclosed. "First step is to identify if its related to us, and anyway its not all 100 percent leak," he was quoted as saying.
A DCNS spokesperson told Ars: "DCNS has been made aware of articles published in the Australian press related to the leakage of sensitive data about Indian Scorpene. This serious matter is thoroughly investigated by the proper French national authorities for defence security. This investigation will determine the exact nature of the leaked documents, the potential damages to DCNS customers as well as the responsibilities for this leakage."
French naval contractor DCNS said on Wednesday it may have been the victim of "economic warfare" after secrets about its Scorpene submarines being built in India were leaked.
India opened an investigation after The Australian newspaper published documents relating to the submarine's combat capabilities, raising concerns over another major contract with Australia.
The leak contains more than 22,000 pages outlining the details of six submarines that DCNS has designed for the Indian Navy. This has been touted as Snowden-Sized, especially so as India, Malyasis, Chile, Norway, Poland and several other nations are either in the process of acquiring or final bids for the submarines.
Even as DCNS says it may have been a victim of an economic warfare, it had already spilled into the strategic warfare realm. The leak describes in detail vital features of six Scorpene-class submarines that the French state-owned shipbuilding company DCNS designed for the Indian Navy, according to the Australian – which published a number of redacted documents on its website.
It could become an intelligence gold mine for India's rivals such as Pakistan or China, given the potential use of the data to detect, identify and destroy the French-built submarines in wartime.
With the Scorpene  planned to be the backbone of the Indian Submarine fleet, it is high-time Mr.Manohar Parrikar started concentrating on Defense of the nation rather than meddling with wannabe super stars and eCommerce companies for promulgating Hindutuva ideologies.
Also, at this juncture, India should just limit its exposure to 1-2 submarines that are undergoing production and terminate the reminder of the contract. This will give the much needed budget for buying/leasing some of Project 941 (NATO RN : Akula)  from Russia or even Dolphin Class subs from HDW Germany.