Eric Schmidt admits to 'defensive component' of browser launch
Eric Schmidt admits to 'defensive component' of browser launch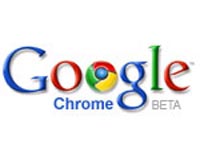 Google's chief executive admitted Thursday there was a "defensive component" to the Web search giant's launch of its own Internet browser, thereby pitting it against Microsoft's dominant software.
Speaking to the Financial Times from the Republican National Convention in St. Paul, Eric Schmidt said: "Microsoft has a history of favouring its own applications and I can give you 500,000 pages of court testimony, document web blogs and so forth and so on about that."
Schmidt added that "there is a defensive component" to the launch of Google Chrome, the code of which will be open source so no rights will have to be paid by anyone using or adapting the software, which will be a competitor to Microsoft's Internet Explorer, the dominant Internet browser.
"It is true that we actually, and I in particular, have said for a long time that we should not do a browser because it wasn't necessary," he told the business daily.
"The thing that changed in the past couple of years … is that people started building powerful applications on top of browsers and the browsers that were out there, in particular in Explorer, were not up to the task of running complex applications."
Schmidt continued: "There is an opportunity for a platform and that platform for running these new applications is something that you can't really do on IE7 (Internet Explorer version 7), and that's the argument."
Chrome is Google's latest weapon in its bid to become the leader in all Internet areas. The last major browser war was won by Microsoft when it won the battle for dominance in the 1990s against Netscape Navigator.
The move comes amid growth in browser market share by Firefox, a project of the nonprofit Mozilla Foundation, which ironically get a large portion of its funding from Google.
According to estimates by the research firm Net Applications, Internet Explorer is used by 74 percent of computer users worldwide compared with 18 percent for Firefox.